Boat and RV Storage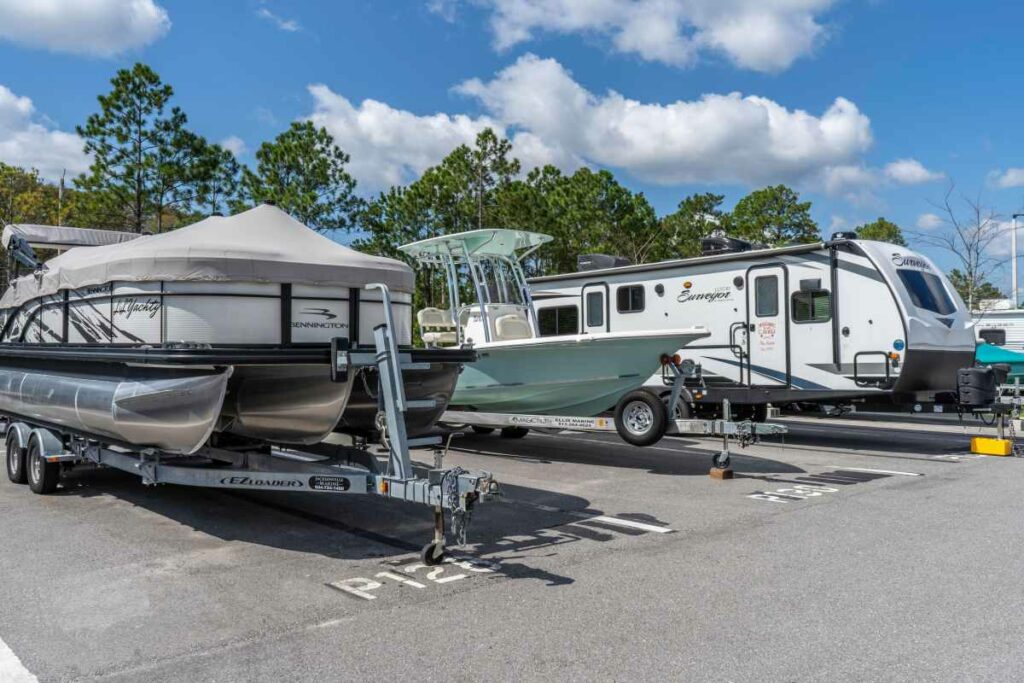 Boat and RV Self Storage in Jacksonville, FL
The cool, relaxing breezes of Florida make for perfect cruising weather. Whether that is cruising on the water in your boat or on the road in your RV, it is the perfect location for all types of adventures. However, these large vehicles can take up a lot of space in your driveway when they are not being used. If you find yourself cramped for space, visit your local Atlantic Self Storage facility to store your boat or RV at Atlantic Self Storage.
We offer affordable self storage for many different kinds of vehicles. From vehicles for recreational use to vintage collectibles, Atlantic Self Storage is the place to store them for easy and convenient access. Just drive your vehicle into your unit and pick it up whenever you are ready for your next outdoor adventure.
Storing Your Boat or RV at Atlantic Self Storage
As fun as it is to take out your recreational vehicles, the offseason forces you to keep them in storage. Your boat needs to come off the water and your RV needs rest from the road trips. As your vehicles sit in the driveway taking up valuable space, it can become a little too crowded. Giving your boat and RV their dedicated space at a self storage unit allows you some breathing room at home.
By storing your boat or RV at our self storage facility, you can access your vehicle easily and conveniently. Just drive up to your unit and grab your boat or RV whenever you are ready for your next road trip or boat day. With many locations across northeast Florida, we are the perfect self storage location for your recreational vehicles.
Additional Self Storage Amenities at Atlantic Self Storage
We understand how valuable your vehicles are to you. They are the first step toward making memories with your friends and family. At Atlantic Self Storage, we offer a variety of amenities and features to assist with your self storage needs. Our units are equipped with free 24/7 coded access to help give you peace of mind. The setup of our self storage facilities is optimal for easy moving and storage. All of our Atlantic Self Storage locations have wide driving lanes, making it easier for you to drive your recreational vehicles into the lot.
Preparing Your Boat or RV for Self Storage
As you prepare your boat or RV to be stored at Atlantic Self Storage in Florida, there are a few things to check before arriving at your unit. You need to remove any perishable items while your vehicle is in storage. These items include food, toiletries, and electronics. Removing your battery is also a good idea to keep it from going bad or discharging completely. Be sure to hook it up to a maintainer during the offseason so you'll have a fully charged battery when it's time to bring your toys out again for the season.
Find Jacksonville Boat and RV Storage at Atlantic Self Storage
Prepare for your next adventure while storing your boat or RV at Atlantic Self Storage. Our team is ready to help you with all of your storage needs. For additional help with your self storage unit, check out the FAQ page on our website. If you are looking to store other items with us and are unsure what size you need, check out our storage unit size guide or find your local Atlantic Self Storage facility to rent or reserve your unit today.