Vehicle Storage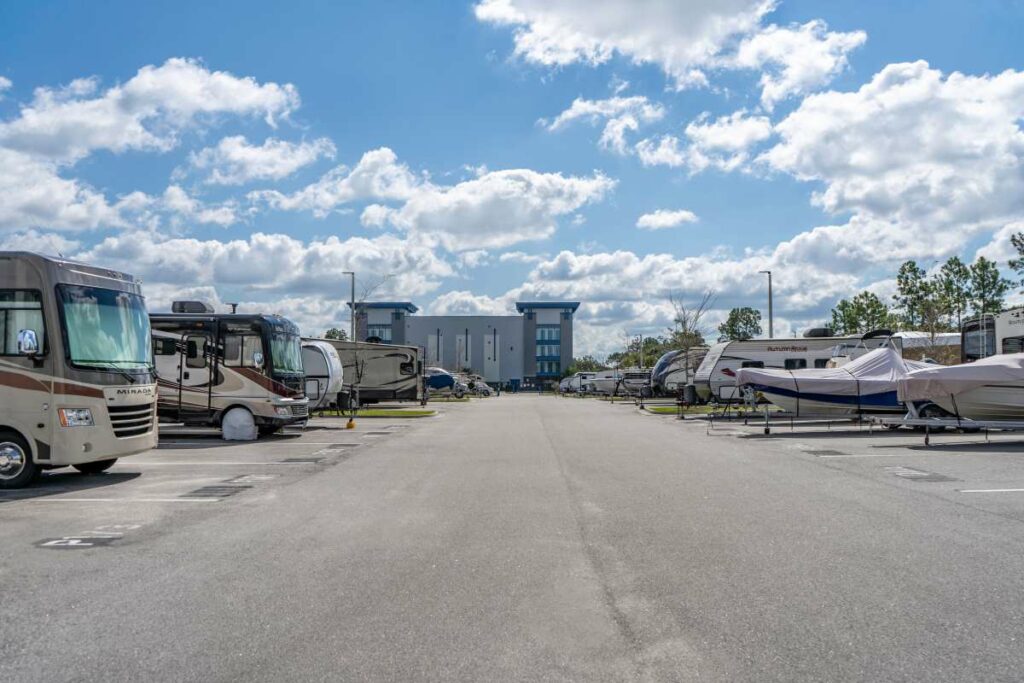 Vehicle Parking in Jacksonville, FL
Are you tired of giving up precious driveway space for all of your vehicles? Bring it to Atlantic Self Storage, and let us take it off your hands. At limited locations, we proudly offer vehicle storage that allows you peace of mind knowing your vehicle will be free from damage. Create more driveway space and never park your expensive car on the street. At Atlantic Self Storage, we offer vehicle parking solutions that can benefit you. Still have questions? Find out more on our FAQ page today!
Types of Vehicle Storage at Atlantic Self Storage
Whether you want to protect your sports car with covered vehicle parking or just need an extra parking space for your work truck, there is always space to accommodate your needs.
Open-Air Parking
Open air parking allows you to store any vehicle from your motorcycle to your work truck that takes up too much space in your driveway. Open-air parking is convenient and easy, with wide lanes big enough to navigate through the parking lot. Open-air parking can accommodate your boat, RV, motorcycle, family car, or even a pair of Jet Skis.
Covered Vehicle Parking
Covered vehicle parking is a great way to keep your car or boat safe from any harsh weather conditions you may encounter. It provides shelter to prevent damage from hail, sun, or other damaging weather conditions. Some covered vehicle parking spots even offer electrical outlets for your convenience.
Enclosed Vehicle Storage
Enclosed vehicle parking is a great way to completely shield your vehicle from the elements. When you have an expensive sports car or a vintage car that is your most prized possession, storing it in enclosed vehicle storage is a great way to keep it in high-quality condition.
Truck Parking at Atlantic Self Storage
In addition to vehicle parking, we offer trucking parking as well. With many of our locations conveniently located near major highways, we have enormous parking lots with plenty of room for your commercial trucks. Many of our facilities are the go-to choice for Florida-based drivers and carriers. Our facilities offer wide driving lanes, freshly paved parking spaces, numbered parking spots, and more!
For your convenience, we offer daily, weekly, and monthly parking options, allowing you to drop your truck off anytime.
Additional trucking features we offer include:
Fully lit facility
Free 24/7 PIN-coded gate entry and exit
Video recording and technology
Resident storage expert
Get Your Vehicle Parking at Atlantic Self Storage Today
With over 40 years of locally owned and operated storage expertise, we invite you to contact us today to experience the Atlantic Self Storage difference. Let us help you find the perfect parking solution for your vehicles and trucks. Find a location near you today as not all features are offered at all locations.