Indoor and Outdoor Storage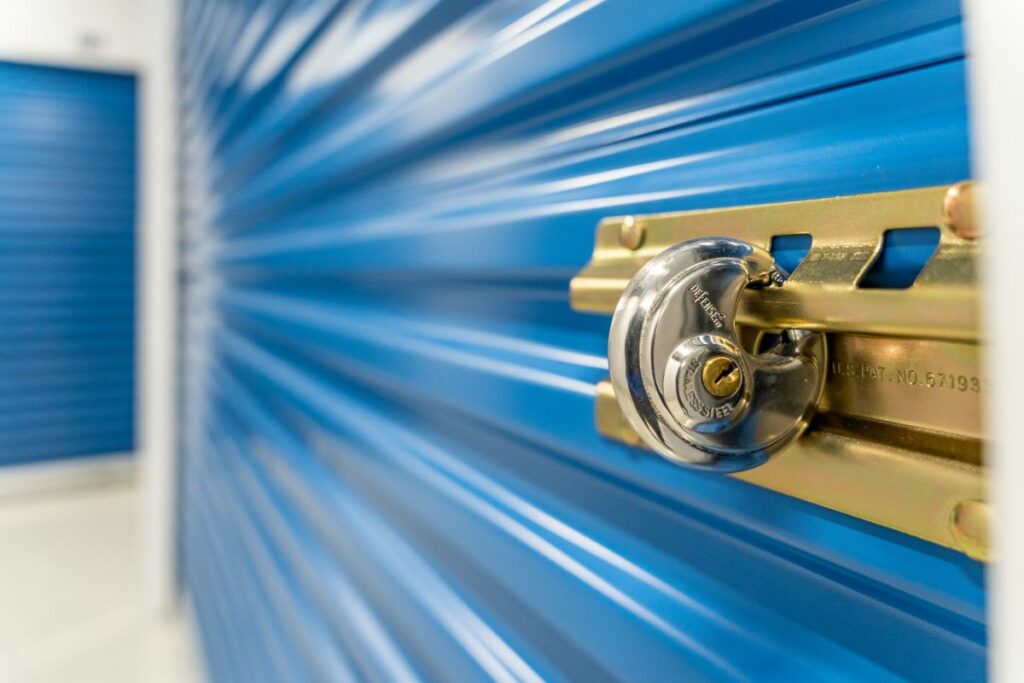 Indoor vs. Outdoor Self Storage in Jacksonville, FL
When you find yourself with dozens of boxes and items that you don't have any room for, it is time to rent a self storage unit from Atlantic Self Storage. We understand how important and valuable your items are, and we want to help you find space for them. However, it can be tricky to decide what type of self storage unit is best for you and your items. At Atlantic Self Storage in Florida, we offer both indoor and outdoor self storage units. Depending on the number and types of items you need to store, you may prefer one over the other.
Should I rent an indoor or outdoor unit?
You know your items better than anyone. That is why we want to give you all the information you need to decide which type of storage unit is right for you. Both indoor and outdoor storage units have their good qualities and their limitations. Below you will find a list of pros and cons for each type of storage unit:
Pros and Cons of Indoor Self Storage
Pros: Indoor storage units allow you the ability to escape the elements when accessing and moving items into your unit. You also have access to our climate-controlled self storage units if you need to store items that are delicate or sensitive to the weather. With the humid Florida weather, it is wise to consider storing certain items in a storage unit that can keep them at a consistent temperature year-round.
Cons: There is the potential for your indoor unit to be on a floor that is not ground level. You will also not have drive-up access, so you will have a slightly longer walk between your vehicle and your unit.
Pros and Cons of Outdoor Self Storage
Pros: Outdoor storage units are ideal for a quick and seamless moving experience since all of these units are on the ground floor and allow for drive-up access. This gives you the ability to unpack your belongings from your vehicle without having to climb multiple flights of stairs or take the elevator. You can even store select vehicles in an outdoor unit.
Cons: With outdoor units, you are unable to escape the elements of the weather as you are moving your items into your unit. Not only are you at the mercy of the weather, but your items are too. Many outdoor units aren't equipped with climate control, meaning temperature-sensitive items are more susceptible to weather-related damage.
What can I store in an indoor storage unit?
When trying to decide what type of storage unit is best for you, think about the types of items you need to store. The delicate nature of certain items makes them susceptible to warping and other temperature-related damage. If you think any of your items could be damaged by the weather, you may want to consider an indoor storage unit and even a climate-controlled self storage unit. Some items to keep in mind when making this decision are:
Sentimental items/family heirlooms
Collectibles such as baseball cards, stamps, and coins
Wooden furniture, appliances, or musical instruments
Makeup, medicine, or other toiletry items
Sensitive clothing items such as clothes made of leather or lace
Glass kitchen utensils
Items To Store in Outdoor Storage Units
While some items do need to be protected from the heat and cold, a lot of items do not. If you are using an outside storage unit and you are worried your items might be ruined, here is a list of items that are definitely OK to be stored in an outdoor self storage unit.
Small vehicles such as vintage cars, sports cars, or daily drivers
Most clothing items that are not made of lace or leather
Plastic patio furniture
Kitchen items that are not made of delicate glass
Landscaping equipment and tools
Find Indoor and Outdoor Self Storage Near You
Whether you need indoor or outdoor storage, you can find both at Atlantic Self Storage. For assistance finding the right self storage unit size for you, allow our unit size guide to make a recommendation. Our FAQ page can also answer any of your other self storage questions. In the meantime, we hope to see you at your local Atlantic Self Storage facility today!