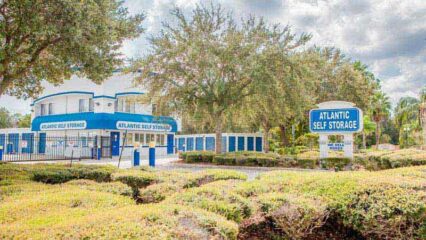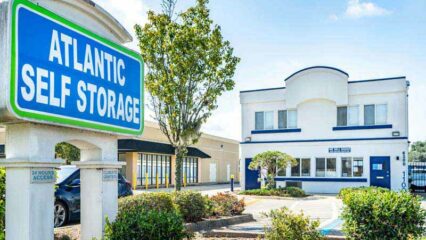 Being a student is already a stressful time. Whether it's exams, projects, papers, internships, job applications, or social events, something always seems to keep the tension up in your life. With so many sources of stress, the last thing you need is to worry about storage space. One of the ways you can prevent this stress is with self storage in East Jacksonville.
If you're familiar with self storage and ready to get started, find a Jacksonville storage facility near you. From there, you can rent or reserve your storage unit, or you can give us a call to speak to our staff.
Benefits of Student Storage
You can get many benefits from your unit at Atlantic Self Storage, such as:
Proximity to campus. We operate east Jacksonville storage facilities near the campuses of the University of North Florida and Jacksonville University.
Month-to-month leases. We offer leases on a monthly basis that give you the flexibility to choose how long you stay.
Wide range of options. We offer a variety of sizes and locations across our facility that allow you to pay for the exact space you need.
Makes life easier. Even if you're a local, moving out of your dorm and taking all of your stuff home is a major hassle. Save time and effort with a self storage unit right by your campus.
Short-Term Storage in Jacksonville, FL
As a student, space is a necessity, but it's not always in short supply. During the semester, you'll usually have space in your dorm or apartment for everything you need. The big problem with space comes when it's time to go home between semesters.
If taking all your belongings home is a major hassle or not an option, you can rely on Atlantic Self Storage. You can rent a storage unit with us for only the months you're away and then retrieve it when you return. With our month-to-month leases, you also won't get stuck in a long-term contract after you no longer need the additional space.
Finding the Right Student Storage Unit for You
When selecting your storage unit, you want to be sure to find the facility and units that work best for you. Specifically, you should keep in mind the facility's location and if you need climate-controlled storage.
Storage Unit Locations for Students
At Atlantic Self Storage, we provide several storage facilities in east Jacksonville that are conveniently close to your university campuses. For Jacksonville University students, we operate a storage facility on Fort Caroline Road.
Students at the University of North Florida have several options for nearby Atlantic Self Storage facilities. We operate one storage facility on Beach Boulevard with another under construction. You can also find one of our storage facilities on Kernan Boulevard close to Beach Boulevard.
Climate-Controlled Storage in Jacksonville
Climate-controlled storage is designed to protect temperature-sensitive items, such as wooden furniture and leather goods, from extremes of heat and cold. In sunny Florida, that mostly means protection from the extreme heat of the summer months. When you leave your belongings in a climate-controlled storage unit, they'll be kept within a consistent temperature range that won't cause damage. If you're storing items for the summer, climate-controlled storage is a must-have.
Rent Your Student Storage Today
Student storage is a great way to save time and effort by giving you the space you need to store your belongings close to your campus. Find a Jacksonville storage facility near your campus and rent online today to claim your student storage space.