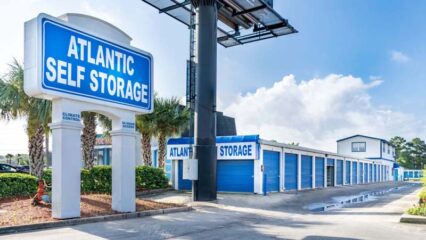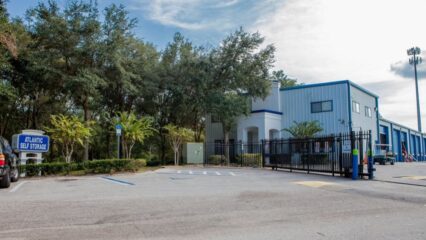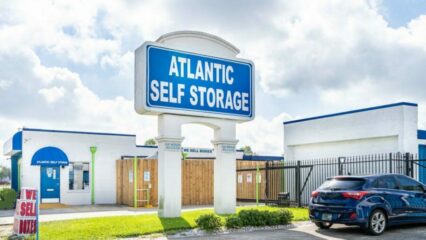 When you're not getting a taste for nature at the Tree Hill Nature Center or having a bite at Donut Shoppe, you just might be at home in Arlington, enjoying the shade of the neighborhood trees and the convenience of being surrounded by everything Jacksonville, FL, has to offer. Just across the way, you can take beautiful photos at the Jacksonville Arboretum and Gardens, or spend an afternoon on a shopping spree at the Regency Square Mall.
Do you know the best part of it all? Your family can stay in your Arlington home for years without worrying about outgrowing your own walls when Atlantic Self Storage is near your neighborhood. With several self storage facilities throughout Jacksonville, FL, you can find the right storage for you with ease. Atlantic Self Storage, partners of the Jacksonville Jaguars and many other great organizations, offers Arlington climate-controlled storage, vehicle storage, and so much more, and always at great prices.
Arlington, Jacksonville, FL, Storage Facilities
We have three storage facilities in Arlington of Jacksonville, FL:
Vehicle Storage in Arlington, Jacksonville
At our Millcoe storage facility, located on Millcoe Road just off Interstate 295 at the exit onto Monument Road, we have the capacity for vehicles of many shapes and sizes. Our large, open-air lot is ideal for car storage in Arlington, allowing you to keep your vehicle near your home while also enjoying our low prices. You can also access the storage units and our vehicle parking area at any time of day with our facility's 24-hour access, giving you the freedom to pick up or drop off your ride at whatever time is convenient for you.
Boat and RV Storage in Arlington, Jacksonville
Our Millcoe facility is just minutes away from the coast, Mill Cove, and Saint John's River. When you rent boat storage in Arlington from Atlantic Self Storage, you can keep it just about as close to the water as possible while still being kept in a fully fenced facility. Even Class A RVs can have a place to stay, as our largest parking spaces accommodate vehicles up to 50 feet long, perfect for Arlington RV storage.
Climate-Controlled Storage in Arlington, Jacksonville
It's not just the Jacksonville Jaguars that bring the heat. Florida's summery weather and the hot sun can be great for a relaxing day on the beach, but sensitive belongings don't always enjoy it quite like you do. Keeping your belongings in Arlington climate-controlled storage gives them additional protection from the heat of Jacksonville, FL, helping prevent damage such as cracking, warping, shrinking, melting, and more.
Many Atlantic Self Storage facilities, including Millcoe, offer climate-controlled storage units. Locate your nearest Atlantic Self Storage facility to get started today.
Residential and Business Storage in Arlington, Jacksonville
We can't even begin to list all the ways you can use a self storage unit near you to benefit your home or business. The space in which you live and work can have an impact on both your comfort and productivity, making it all the more important that your space suits your lifestyle, as a cramped space can cause undue stress.
Add the extra square footage your home or business needs with a storage unit from Atlantic Self Storage. We have several facilities located throughout Jacksonville, FL, including our three facilities in the Arlington area. Arlington residential storage can work for those living in the Solera at Kendall West Apartments or for homeowners moving the contents of their four-bedroom home, all thanks to our wide variety of storage unit sizes.
Furthermore, Arlington business storage doesn't get any easier for those working near the Regency Square Mall, as our Regency self storage facility on Atlantic Boulevard is only minutes away from American Signature Furniture and March Motors.
Find Your Arlington Storage Unit at Atlantic Self Storage
We love to support our community, and we always strive to give back to those around us. In order for our Arlington community to continue growing, it needs space to do so. Instead of relocating from your beautiful Jacksonville neighborhood to find a bigger home or facility, simply locate your nearest Atlantic Self Storage facility in Arlington or in other parts of Jacksonville, FL, to find that additional space to give you some breathing room. Be sure to rent online and check out current promotions for the most affordable storage offers!